Well, I don't know if I have too many tips. Maybe just a quick overview of what you can do with VBA: To rip your own stuff, you can use Visual Boy Advance's numerous debug tools. Here are some examples taken from DWM2 GBC (Cobi version):

Here is the screen from which I wanted to grab tiles: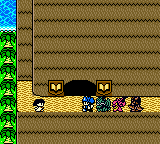 If you want to see the scene without any sprites, you can use the Debug tool "Map Viewer". Here is the result:




You can go a bit further and view only the tilesets for this screen by using the Debug Tool "Tile Viewer". Results:




You can also apply any available palette to a given tileset through the same tool. Example: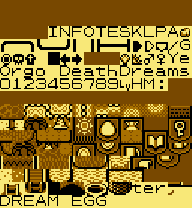 If you don't mind piecing together the individual tiles, they are broken up for you and made available individually from the "OAM Viewer" tool. Example of the upper left portion of Cobi's Sprite:




That's just scratching the surface, but should be enough for most rip jobs. Hope that helps.