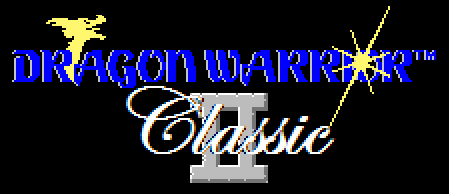 It's demo time!
Here is your first glance at Dragon Warrior Classic 2! This demo features about the first 2 hours of game play. I hope you all enjoy it as much as I enjoy bringing it to you.
Please feel free to post what you think about the game and your experience thus far. Also any typos, bugs, or flaws you might encounter along the way. Please don't nitpick me to death however, regarding structuring, layout, or fine details like that. I know how some of you are
. All that is a continuously ongoing process.
KNOWN BUGS:
Happy Questing!!!
Edited by hawkeye77o4, 23 July 2013 - 10:52 PM.