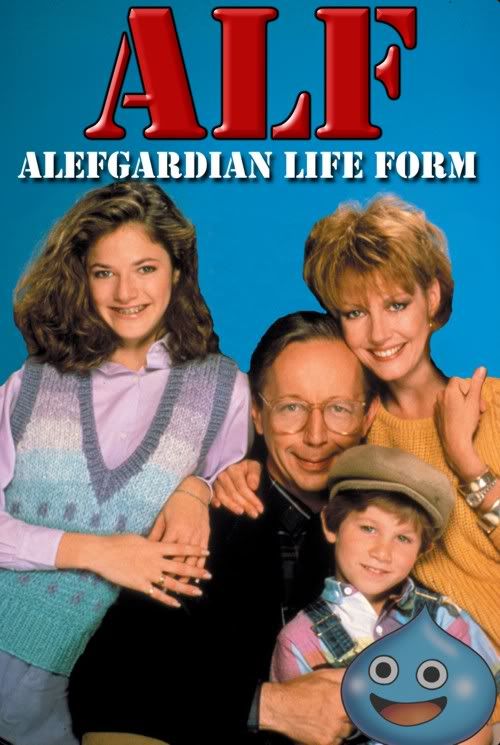 Have you ever wondered what would happen if Dragon Quest invaded your TV? Lovable Dragon Quest characters would be on every channel and even shows like
$#^! My Dad Says
and
The Real Housewives of Miami
would become watchable.
The theme of this contest is "What if Dragon Quest invaded your TV?", and your objective is to take existing TV media and DQ-ify them as best you can. Add in some slimes. Add in some characters. Change some text around. Add a new punch-line. Whatever you can do to give the existing media a DQ-style facelift.
Here are the rules:
1) You can submit a maximum of 2 entries for this contest
2) Feel free to team up with someone else if you think you would benefit from collaborating on this
3) Your submissions must have been updated with DQ graphics in some way in order to be accepted for this contest
4) You must submit your entries(s) via PM to me. Do NOT post them directly in this thread5) You have until Friday, August 5th at 10:00 AM EST to submit your entries for this contest
6) Be creative and have fun!
The people who provide the top three submissions will win this contest.
So with that said, let the fun begin.
*Credit to Woodus for the ALF image.
Edited by King Zenith, 21 July 2011 - 10:34 AM.